Problem Definition
You are selling something through an international Escrow service and the option to send to your country is through an International Bank Wire or Cheque / Check.
What's the problem? Well, by choosing the International Bank Wire or Cheque option come rather high visible and hidden bank fees. The obvious fees are what the banks charge to exchange the currency. The hidden fee is the poor exchange rate on offer.
 
Example
You are selling or flipping a website through FE International. You choose to use Escrow.com as the trusted international escrow service. You do not live in the USA and the Escrow.com payment options are:
USD Check / Cheque
Local Bank Wire
International Bank Wire / Transfer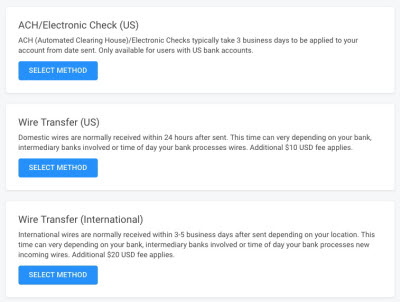 If you choose either cheque or international bank wire you will loose some of your profit through bank fees.
Don't worry. There is a simple solution to this problem. This has been tested and it works!
The use of Escrow.com as an example for a U.S.-based escrow service will continue through the remainder of this article.
 
Solution
Easy! Use a specialized international money transfer service.
Tip! Choose a global currency exchange and transfer service that has account managers who you can contact. In other words, do not choose an 'online only' service. The top options are recommended below.
 
Global Money Transfer Account Preparation
Sign up with one of the global money transfer providers listed above.
Verify ID - necessary for money laundering compliance.
Create a new 'transfer' or 'deal' with your chosen currency partner for the amount you are expecting from Escrow.com or any other escrow service. This can be done online or over the phone.
Make a note of the unique provider reference number that you are requested to add to the bank transfer reference field. For example, this can be found under bank details in OFX.com's online dashboard. Read detailed OFX review for more information.
Make a note of the provider's local currency bank details. For example, this can be found under bank details in OFX.com's online dashboard.
Escrow Account Preparation
Add the money transfer provider's local bank details to the local payment details. For Escrow.com, it is the Local Bank Wire option.
Call your escrow service and ask them to ensure that the unique reference number is added as the bank transfer reference when sending to your local bank details. With Escrow.com, there is a "notes" option in your bank details. In the example, this is where the OFX reference number is added. Always call your service provider to make sure.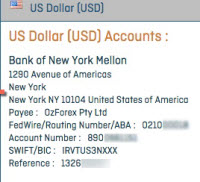 Why is it recommended that you choose a money transfer service partner that provides access to account managers? In case your unique reference number is not added to a bank transfer, you can always call your transfer partner. It can find the transaction in its local bank account, ensuring that it is assigned to you. Without that, you are left with email, Twitter, and the likes. Nightmare!
 
Summary
When sending money into an international escrow service OR withdrawing proceeds of sale from an international escrow service, choose to partner with one of the best global money transfer companies. Don't give your money to the banks in the form of hidden fees.